Team
Edward E. Ayuso, II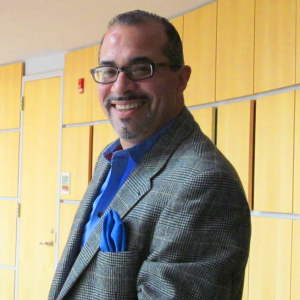 Real estate dynamo Edward E. Ayuso II is a visionary businessman who grows opportunity and economic development with every project he turns his hand to. Since 2001, his acumen has led him to create and manage building sites that are changing the face of South Orange year by year. Luxury rental units, condominiums and ground floor retail space are all part of the elixir this real estate wizard is mixing up to bring increased commerce to the downtown area.
One recently completed project, The Gateway, is a luxury mixed-use site on South Orange Avenue that boasts of 57 luxury residential units and 9,100 square feet of retail space. The Gateway opened its doors in September 2014. In less than six weeks The Gateway was 50% occupied. In that same timeframe, the building was over 80% leased in retail – made up of a restaurant and D&I Fitness. Ed's next project, The Gateway II, will be located on South Orange Avenue and Church street.
Other projects that Ed has brought to fruition include owning, managing and upgrading a 66-unit residential building on Ridgewood Road, owning and managing a retail site at 109-115 South Orange Avenue, conversion of a 40-unit residential property to condominiums, and another 17-unit condominium conversion in West Orange to name a few.
"It is an honor and a privilege to be on the Board of Governors of such an elite organization, not to mention my fellow Board members," noted Ed. He is a key member of the Development Committee for SOPAC, which seems like a natural fit for his prodigious set of project-development skills. He is also a member of SOVCA, the South Orange Village Center Alliance.
It is not surprising that he loves to attend the comedy performances at SOPAC, considering his optimistic outlook on life. In fact, he loves all the performing arts, including music, and brings his family to events at SOPAC throughout the year.
He is a resident of West Orange and holds a degree in Accounting from the University of Connecticut.
Soundview Real Estate Partners was formed in January 2003 to continue to expand on the real estate investment platform established by Nick Newman. Soundview uses both a joint venture-driven investment model built on an established network of local and regional real estate operators and is a direct investor in select markets where Soundview has both market knowledge and existing management infrastructure to support a direct investment strategy.
SWH Residential Partners was formed in 2012 by the partners of Schaedle Worthington Hyde Properties, commonly known as SWH Properties (history), and Soundview Real Estate Partners. SWH Residential Partners invests in apartments through acquisitions and developments, including repositioning assets. The principal partners of SWH Residential are John B. Tirrill, Jr., Robert G. Schaedle, III, Robert W. Worthington, J.R. (Pitt) Hyde, III, and John H. Pontius, who have enjoyed a 20 plus year relationship partnering on apartment transactions.